After years in almost exclusively dresses and skirts I turn to one of the great mysteries of hobby sewing, the trousers. Actually I don't like sewing trousers at all! And that doesn't even have anything to do with the zipper but with the fitting. If you sew for yourself, you want to make a piece that you really like afterwards, don't you? But that means first going through the hell of fitting perhaps to find out afterwards that the result doesn't suit you at all. Thank God I chose "Colette Juniper" this time. Colette Juniper is a kind of "Marlene trousers" as we say in german but reminds me more of Wigan Casino and Northern Soul Dancing than of Berlin Babylon. Juniper has nice wide legs and a wide waistband that sits nicely on the hip and cuts a good figure. I've already made 3 Colette Junipers and more may follow. Take a look and let yourself be inspired 😉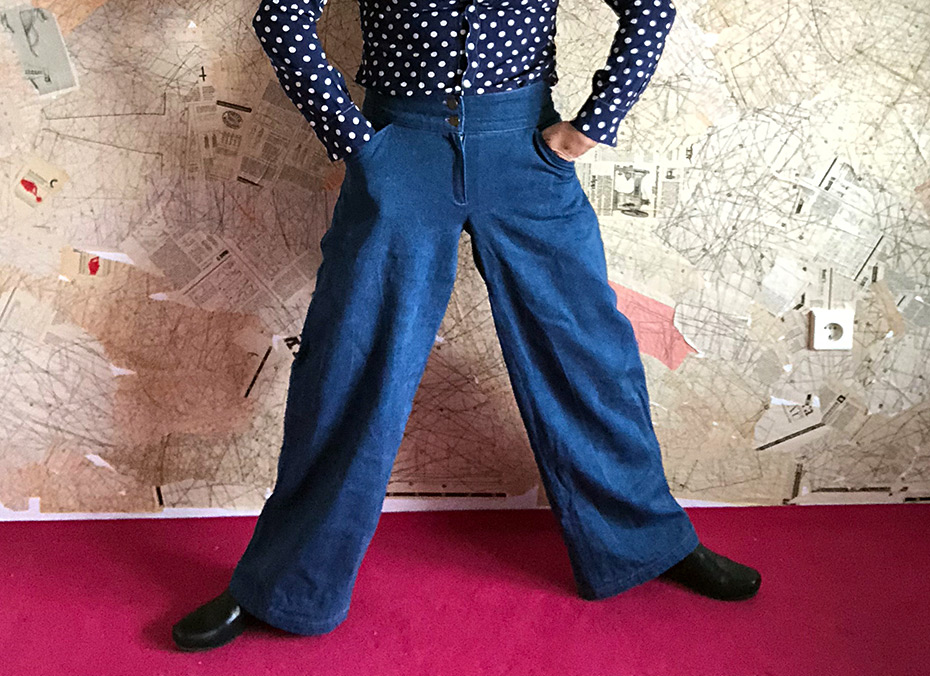 Colette Juniper I – black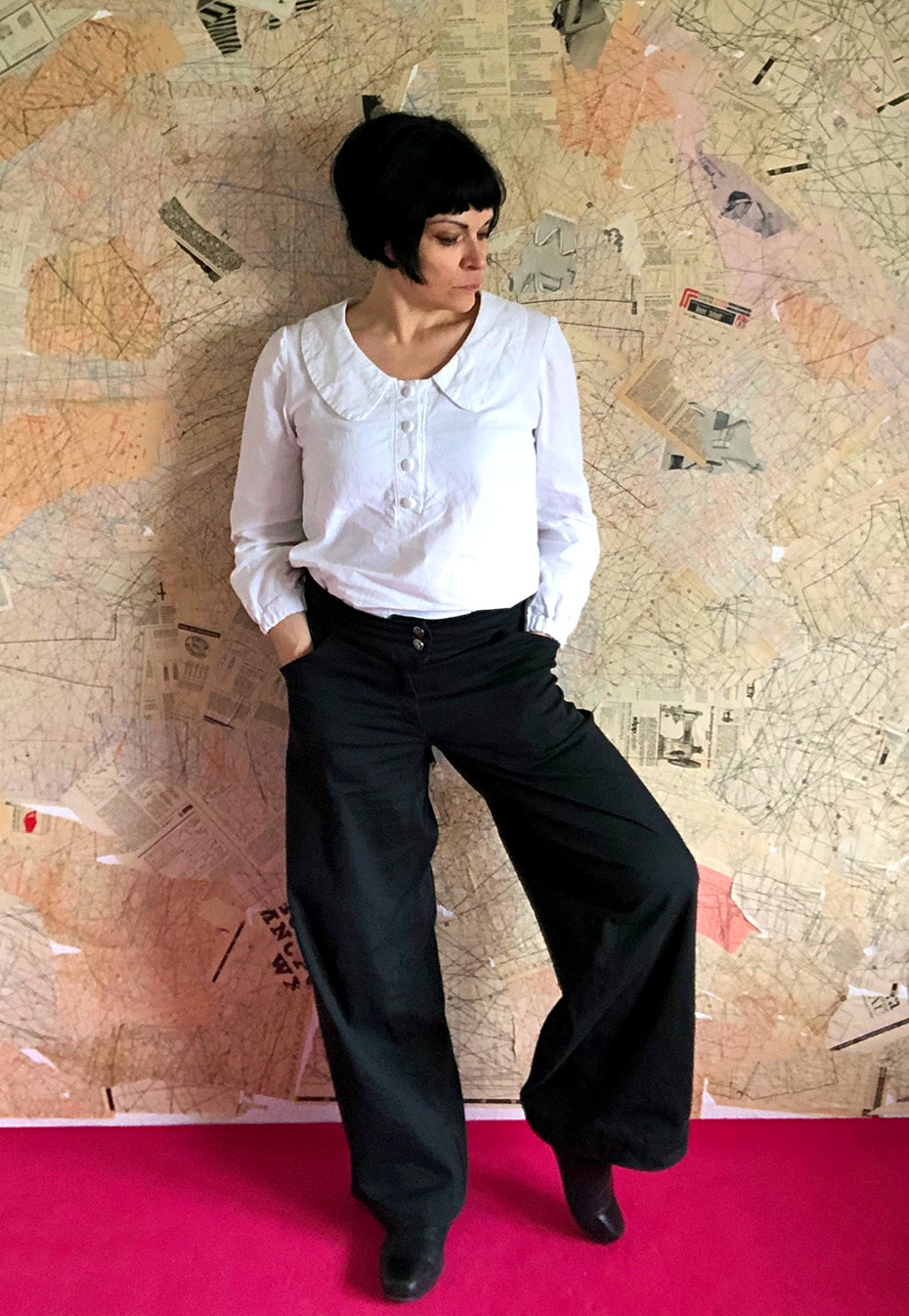 The first Colette Juniper in black (isn't black the best to see if you like things or not!? ;)) worked out well after I made my typical changes like shorten crotch, lower hips and flatten bottom. Although I cut a size smaller (size 10) based on my experience with cuts from Colette and Seamwork, the pants were still too wide for me which was easily correct.ed I simply took the sides in and moved the back darts.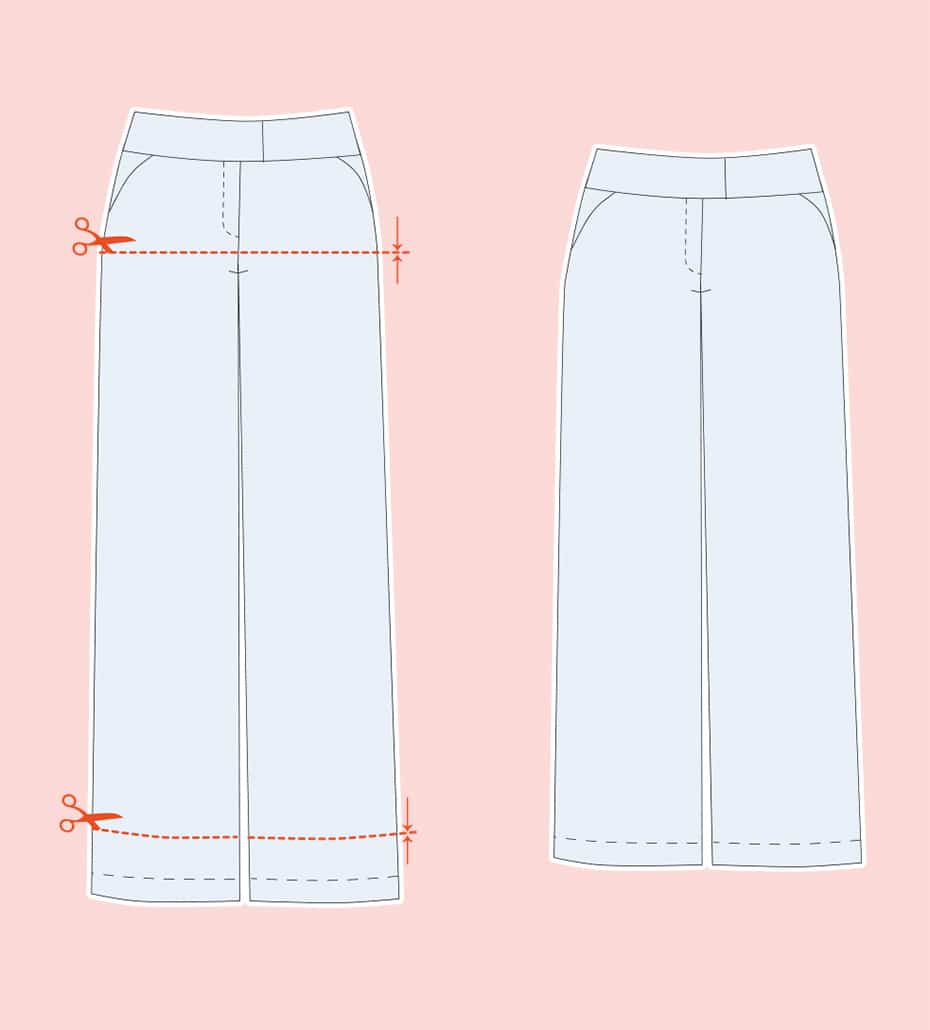 The only thing I don't like about my first make is the chosen fabric. It is a good twill no doubt but with stretch which causes the fabric to bulge quickly when worn. It would do better on a pair of tight trousers so the stretch part makes sense.
Colette Juniper II – Denim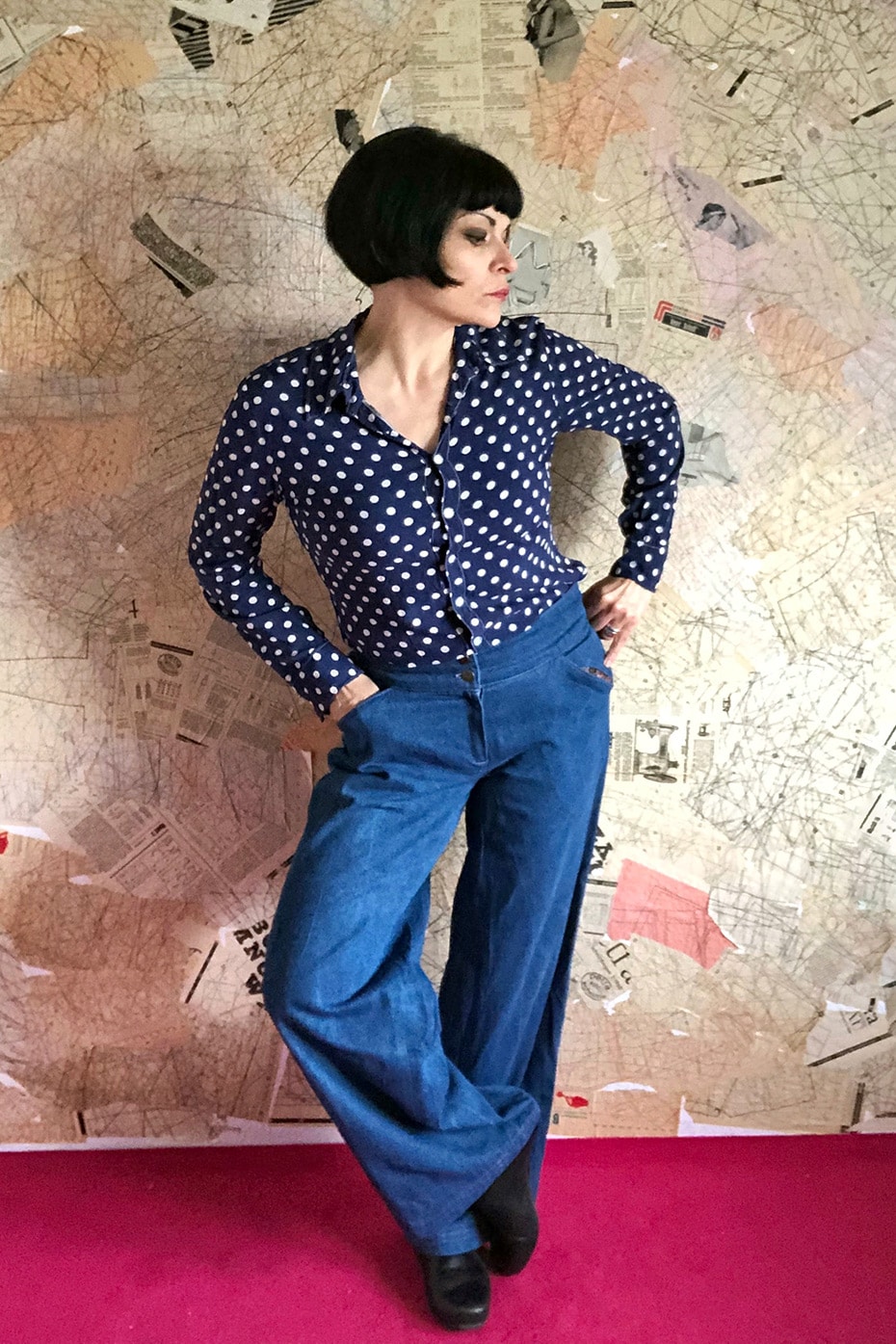 For the second Colette Juniper I took 1.5 cm out of the back part before cutting, the front part I cut size smaller (Size 8).
This time I used a firm, quite thick denim not because I thought about it but because it was there on the ever-growing stock of fabrics and I absolutely wanted to sew another Juniper. Stupid because the thickness of the fabric puts 10 pounds on you…grrr! The result is nevertheless beautiful, if I wear it only on days I feel good 😉
Colette Juniper II – summer denim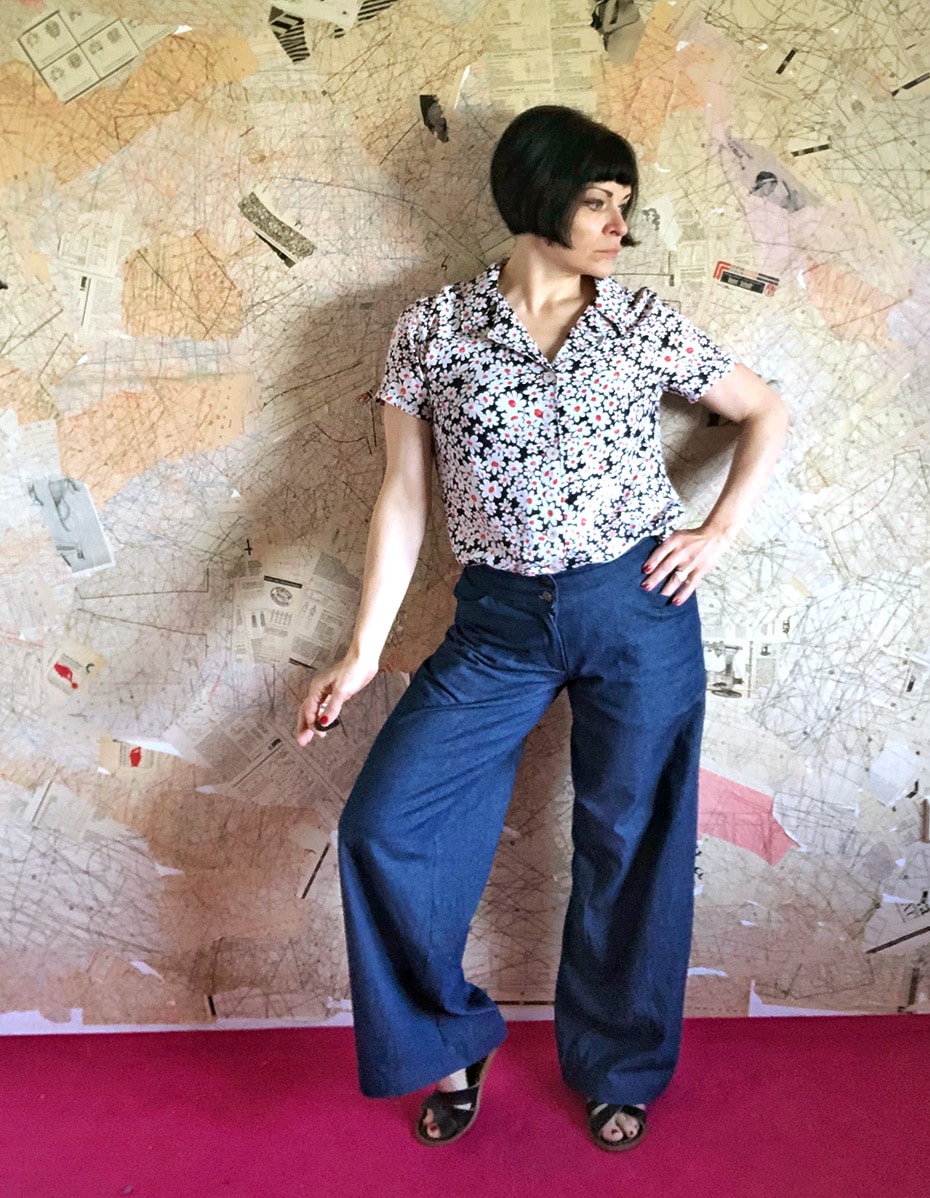 And because even impatient people like me learn from their mistakes I made the third Juniper only after I found the right fabric at Karstadt. It is a super light, very thin summer denim with 2% stretch, super comfy and a light wear on hot days.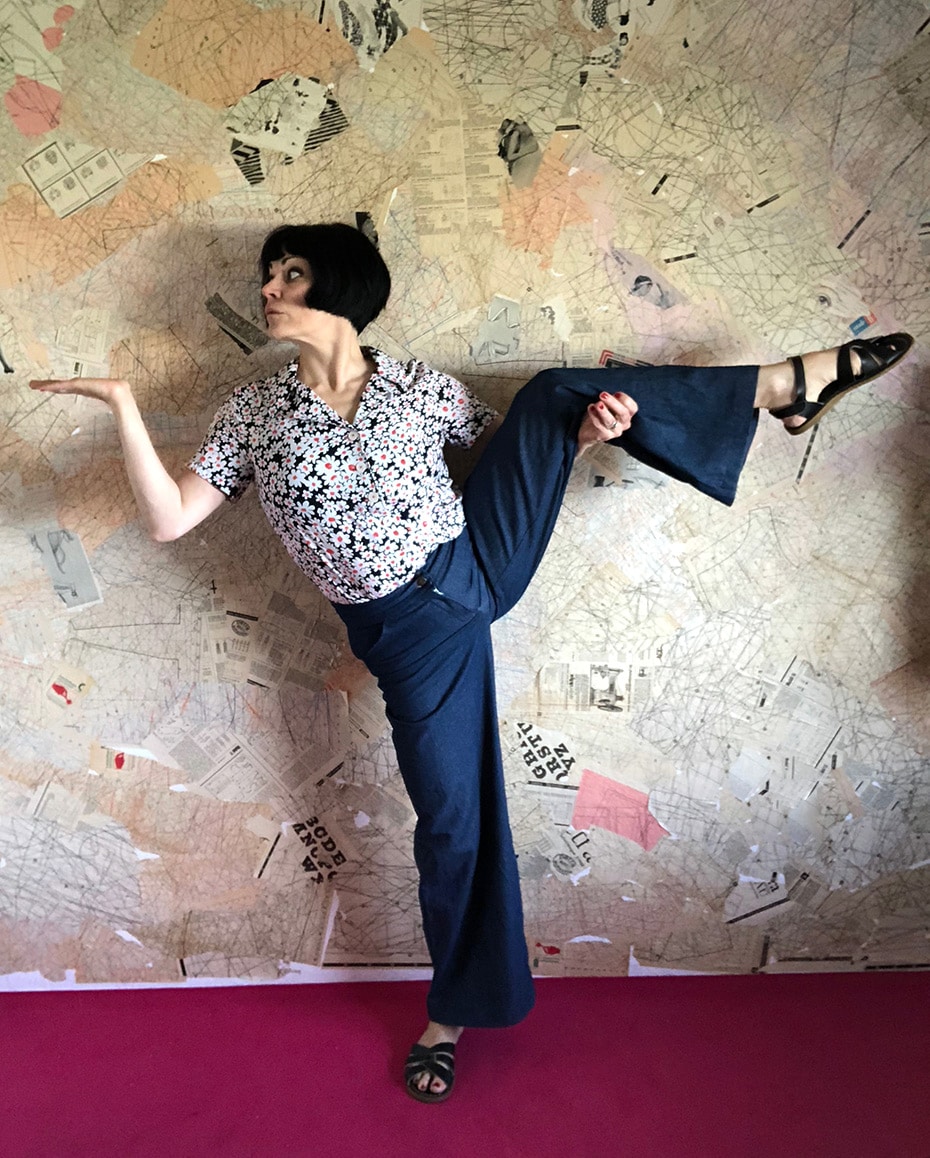 Outlook
Since Juniper and I fit so well together, I got my hope for sewing pants back up. Who knows, maybe I'll even find pleasure in it one day!
Merken