After writing down my Sewlutions for 2014 it became clear I need to sew a coat. Phew. Not that coats are particulary hard to manage but they are time-consuming and there are not that many patterns I care for. Until I stumbled over a picture of Cumberbatch on Pinterest and so the idea for the "Sherlock Coat", was born. I don't know about you but I have to start right away or I won't ever start sewing.
And so in the meantime I finished the Sherlock Coat and worn it already! Each time in snow and it past its ultimate test. Yesterday e.g. at minus 13°C in Berlin Kleistpark. Don't be fooled, the smile is frozen in my face and the supposed joy hopper was born out of pure self-protection – otherwise I might be an ice statue now!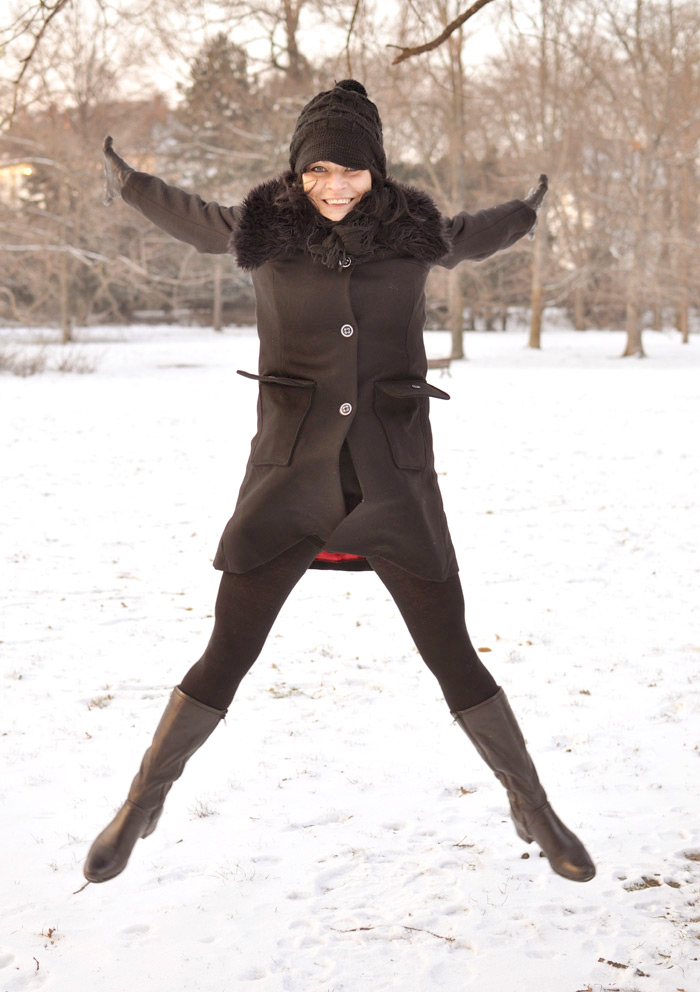 Even now while I'm typing here it's still snowing. Snow is bad for my inspiration in general. I'm totally sensitive to the weather, my energy freezes in the face of the white hustle and bustle… brrrr!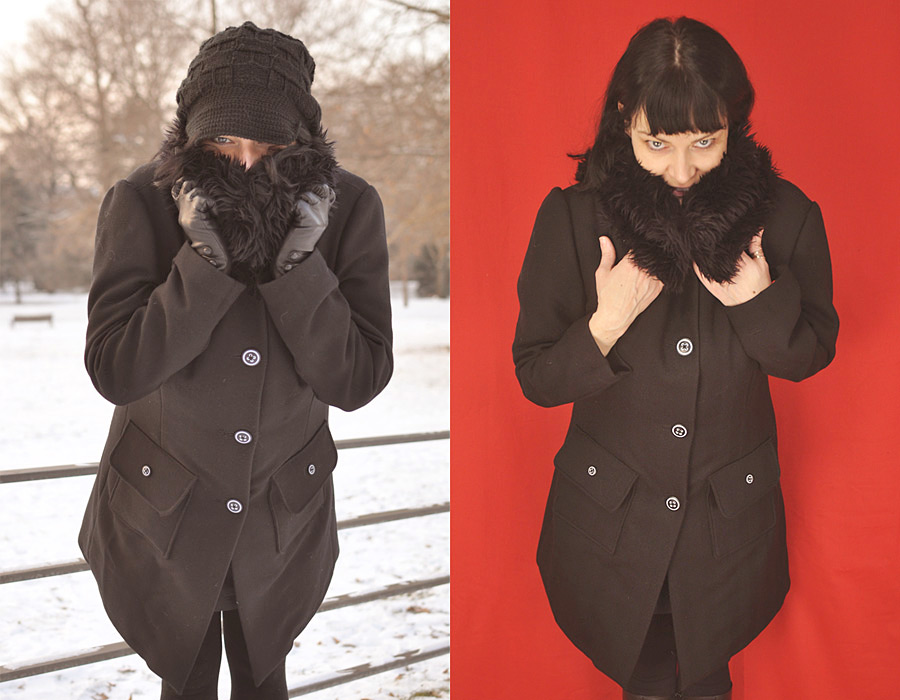 Looking at the pictures, I think I could have made the shoulders and back a little narrower. I cut the Sherlock Coat pieces a bit wider so I could iron in a layer of Thermo fleece. I did the same in the front part, but had the foresight not to add so much width. But well in this case I can wear a woollen jumper underneath 😉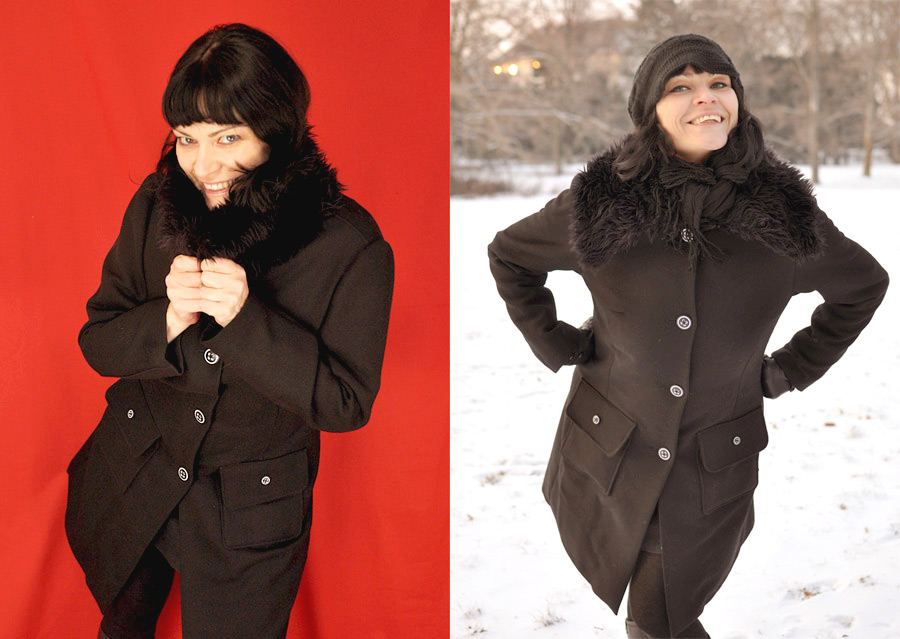 The collar can be worn open or closed as you can see above. I simply attached hooks and eyelets to it, so I can close my Sherlock coat collar to a turtle neck thingie.
My two favorite features: Black and white buttons and a signal red lining. I love ♥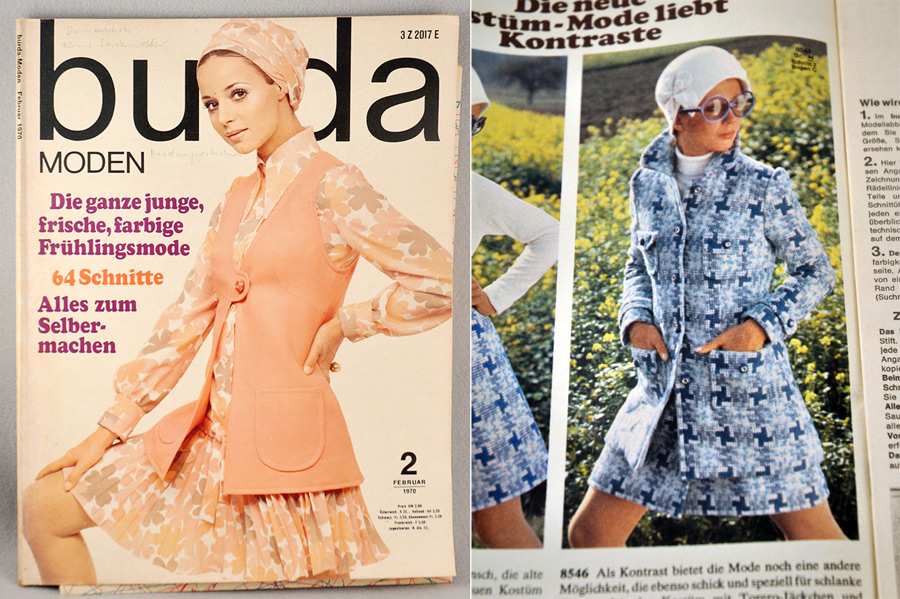 I followed a sewing pattern from an old Burda Moden (2/1970). For the Sherlock coat I simply lengthened the pattern and adjusted the collar width accordingly.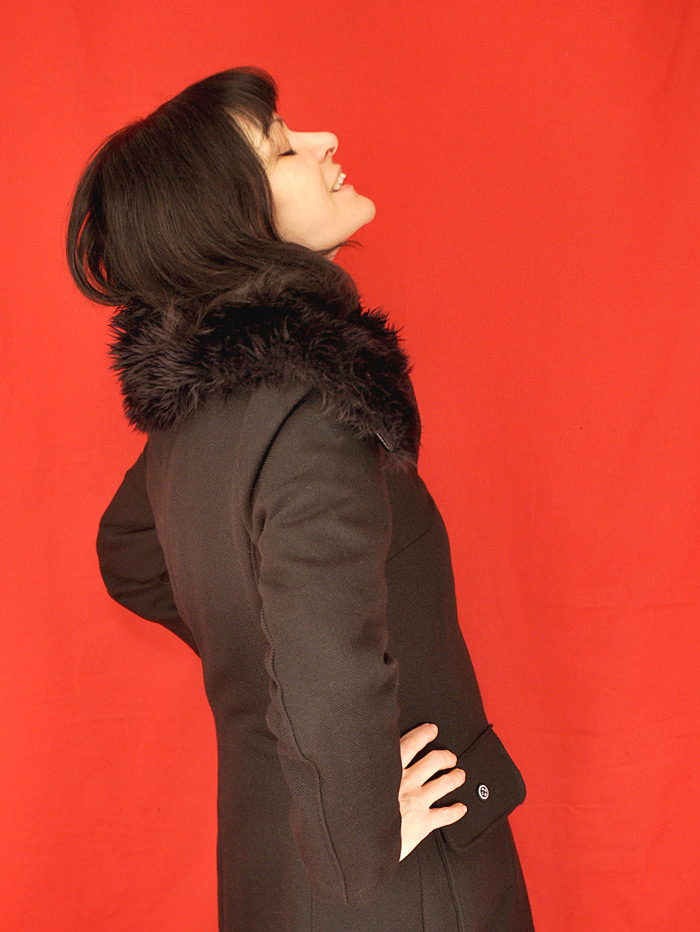 Hah! Warm and comfy!
Merken
Merken